Want to see how Tenjin can empower your employees? Let's talk! Book a time that suits you
BOOK YOUR SLOT
Tenjin is
so much more

than a chatbot
Tenjin combines AI with a crowdsourcing approach to make your business knowledge easy to access, always current and relevant to its intended audience.
Let's talk
Tenjin Creates
A single platform where all your business knowledge can be accessed from
Tenjin Liberates
Employees are incentivised to share knowledge and experience with the wider team
Tenjin Innovates
By creating a community of knowledge sharers, build a unique knowledge resource
Empower business knowledge
in 3 simple steps
Want to see a quick demonstration of our solution? Grab a 30-minute time slot with one of our technical experts, who will be able to run you through the Tenjin interface
Migrate existing knowledge on to a single platform.
Add Assistants in an instant. Integrate multiple systems instantly to create a seamless, scalable experience.
Provide Assistants knowledge in a couple of clicks.
Let's talk
Or watch our demo videos to see just how quick you can get Tenjin set up Watch the demo videos
What makes Tenjin different is your people
For too long, the responsibility of knowledge has fallen on the shoulders of the few. Tenjin enables the power of the crowd, making knowledge a collaborative and powerful business resource.
Helping put the rhythm in your algorithm
Tenjin is a simple, low-code, multi-platform solution that instantly expands your shared business knowledge. See how Tenjin works with our quick overview videos.
How to…
See all the demo videos
Create a Tenjin Assistant
See how quick it is to create a new Tenjin Assistant.

Add skills to your Tenjin Assistant
Your Tenjin Assistant is hungry for knowledge but first we need to provide it with a skill.

Add skills to your Tenjin Assistant
Now we can give your Tenjin Assistant knowledge. Learn how to quickly supply information as well as how to upload pre-existing knowledge.

Publish your Tenjin Assistant
You are all set to begin using your Tenjin Assistant. Let's get published and start benefiting from a better workplace.

Add Tenjin to ServiceNow
See how to quickly get Tenjin for ServiceNow up and running.
We regularly share industry insights to broaden our community knowledge
See our resources
Putting knowledge in the hands of the many
By engaging employees in this way, shared knowledge is business relevant, easy-to-access and most importantly utilised.
Game-like experience
Tenjin helps engage employees in unique ways, including leader boards, tests and badges and incentivises them to share their business knowledge.
Fully SaaS based
Delivering a unified self-service platform across devices and apps.
Multi-experience
Build personal workspaces and create immersive experience for complex tasks. 'Ask-a-co-worker' chat-based function.
Let's talk
Chat with one of our technical assistants to see how we engage your staff
Engage your people to
make business knowledge work harder
Tenjin helps identify the gaps in your knowledge and highlight where improvements can be made. Link knowledge with workflows, automation and systems to ensure employees always reach their desired outcome.
Help the conversations flow
Tenjin Workflows help to make your knowledge ready for business consumption. Build conversation flows through an intuitive interface and link knowledge directly with automation, systems and outcomes.
Low/no code approach makes Tenjin's Workflows accessible for all employees.
Libraries of Workflows are built, shared and made accessible to the entire business so knowledge is no longer stuck in departmental silos.
Workflows integrate with all your business applications to streamline process and service delivery.
Live Agent Handover
Multi-platform
Handovers can be embedded within the conversation at any point. Tenjin integrates with ServiceNow and other platforms to help unify knowledge.
Multi-lingual
Conversations are translated in real-time so your agents and end-users can chat in their native language. Agents stay in their own systems while translations are automated across platforms.
Multi-agent
Tenjin supports multiple agent handoff in a single Assistant or Workflow, providing service desks more options to support customers.
Biomni is built on trust
We have over 20 years experience within the digital self-service market. We have built success across a range of industries with customers all over the world.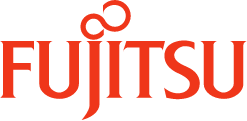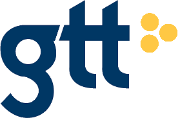 Read more about Biomni
Where do you go from here?
Need to know more? Ask Tenjin for yourself or discover what makes Biomni special
Try Tenjin today
Book a live demonstration with one of our experts or try Tenjin for yourself today!
Try for free
Financial Services
We have many years experience in this sector and know that Tenjin is the go-to solution to help reduce information overload.
Find out more
Partner with Us
Are you an MSP? Partner with us and we'll help you implement consumer-like self-service for your customers.
Let's talk
Ask Tenjin
×
Welcome
See how Tenjin can improve the flow of information in your business