Want to see how Tenjin can empower your employees? Let's talk! Book a time that suits you
BOOK YOUR SLOT
Engage your people to
make your business knowledge work
Hybrid working has made it difficult to provide employees with the information they need, when they need it.
Until now.
Tenjin engages employees, creating a single knowledge resource unique to your business. With access to this shared knowledge, employees are more productive, internal processes are followed and as a result, your people can work smarter.
Tenjin adds the conversational UI that
your people will love
Research from Gartner shows 70% of workers want to resolve queries through self-service, but only 9% manage to do so [1]. Chatbots lack knowledge relevant to the wider business leaving employees frustrated.
Like all good solutions the concept behind Tenjin is simple. Imagine you could search for business information as you do on Google, access business services as we buy products on Amazon and even chat to one another as we do on WhatsApp!
Tenjin is your
always on

colleague
Cost effective, multi-channel self-service solution
Creates a go-to bank of business knowledge
Low to no code for instant deployment
Creates a digital
work culture
People put
rhythm in your algorithm
Our vision is to incentivise employees to build much of your organisation's knowledgebase, rewarding them for doing so. By engaging employees in this way knowledge is business relevant, up-to-date and most importantly utilised.
Self-service is 190x cheaper than live agent support [2] and so implementing an effective solution across the business is a no-brainer.
Understand Tenjin
Our approach is different
Good UX has been proven to lead toward productivity gains of x3 [3]. That is why we focus on providing positive employee experiences to our customers.
We have over 20 years experience within the digital self-service market. With thousands of customers around the world we've noticed a trend of business consumers wanting to access information in the same way they do in their personal lives. Tenjin is designed for those consumers.
Read more about Biomni
Our customers
We are proud to work with many of the world's leading organisations, across Financial Services, Utilities, Telco & Service Provider and Government.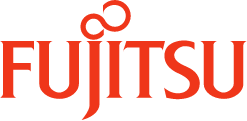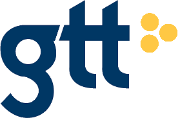 LEARN MORE ABOUT US
Tenjin is an easy-to-use,
cost-effective HR win
Improve your employee engagement and productivity today
[1] Source Gartner: "Improve Customer Self-Service and Self-Solve With Knowledge-Centered Service" Nov 2020, by Darin Stewart (VP analyst)
[2] Source Gartner: "How to scale remote-worker services and support through ITSM" June 2020, by Steve White (Analyst)
[3] Source Gartner: "Identify High-Value Employee UX Improvement Opportunities" January 2021
Ask Tenjin
×
Welcome
See how Tenjin can improve the flow of information in your business