Want to see how Tenjin can empower your employees? Let's talk! Book a time that suits you
BOOK YOUR SLOT
Engage your people to

make business knowledge work harder

Hybrid working has made it difficult to provide employees with the information they need, when they need it. Until now.

See how Tenjin empowers your employees.

Discover Tenjin

Data loss prevention

across all our environments, workloads & vendor technologies

Available as both a SaaS or a Certified ServiceNow App solution, JobR mines all your backup data, looking for events and trends, giving you complete visibility, and all within context of your business.

No more logging into multiple consoles or dashboards. No more manual job failure tracking. No more data loss.

Discover JobR

It's ducking good fun!

It's simple - play our duck shoot-em-down game and score enough points to get onto the leaderboard for a chance to win some amazing prizes.

Play now
"A constant desire to

exceed our customers' objectives

is at the heart of everything

Biomni

do"

Through collaboration and shared vision, Biomni has developed skills and resources to ensure that we partner with organisations that benefit the business consumer.

These may be technology-led relationships, implementation partners or global sales channels where the whole is greater than the sum of the parts.

Angus Gregory, CEO
Tenjin empowers you to create Virtual Support Agents without all the hassle.
Targeted a business admins rather than developers, Tenjin is a no-code platform that integrates with your existing environments and set-up, ensuring that you maximise your legacy investments whilst improving customer and employee experience.
JobR mines all your backup processes looking for potential data loss events, i.e. backup job failures, and empowers you to remediate these immediately.
Supporting multiple environments, workloads and most importantly multiple vendor technologies.

One view across all your backups, one place to mitigate potential data loss situations.
Front Office is your employee or customer, one-stop-shop for all their IT support needs.
Build your self-service portal, establish your service catalog and enable request management for any scenario. Deflect more tickets and improve customer experience. now that's a win-win.
We founded Biomni in 1999 to enable on-line procurement of IT goods for SPs and Enterprise. Since then we've gone from strength to strength, staying true to what we believe in and investing in our staff and our own IP.
We've taken over 20 years of experience and applied it to today's leading AI technologies so you don't have to. Biomni is your self-service partner.
Our customers
We are proud to work with many of the world's leading organisations, across Financial Services, Utilities, Telco & Service Provider and Government.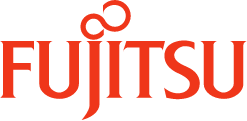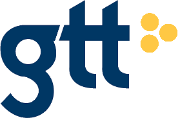 LEARN MORE ABOUT US