Want to see how Tenjin can empower your employees? Let's talk! Book a time that suits you
BOOK YOUR SLOT
Data loss prevention

across all environments, workloads & vendor technologies

Free up your Admins to focus on higher-value tasks saving you time, money and manpower.

Available as both a SaaS or a Certified ServiceNow App solution, JobR mines all your backup data, looking for events and trends, giving you complete visibility, and all within context of your business.

No more logging into multiple consoles or dashboards. No more manual job failure tracking. No more data loss.

Let's talk
Backup technologies that JobR supports
A closer look at
JobR
Federated View

Bring multiple backup technologies together into a single workspace view, providing metrics on job failures, trends and custom events.

Job Failures

Access a comprehensive view of critical job events, across all data sources to quickly identify potential data loss situations.

Actions

Select a job failure and either initiate a pre-built rule or create and apply a custom rule to immediately address.

Data Sources

Connect existing backup technologies and gain immediate insights into all job-related data. Analyse trends, create rules and linkages to CI (Configuration Item) data all from JobR; no need to revert to multiple vendor consoles.

Rules

Rules determine what happens when a job failure occurs and what you do with it. Select a pre-configured rule or create new ones for your own needs.

Integration

JobR leverages ServiceNow Flow to enable automation and integration with 3rd party systems and processes.
One view across all your backups,

one place to mitigate potential data loss situations.

Managing large backup environments can be difficult and very time-consuming. Backup Admins spend hours per day within multiple consoles and dashboards, trying to ensure that vital business information is protected.

With data residing everywhere, most IT organisations are reliant on multiple backup technologies to support differing workloads and environments. This exacerbates this issue, significantly increasing time spent on repetitive tasks.
Free up your admin teams whilst ensuring your data is backed up and available… anytime!
Let's talk
Save time, money and manpower…
Reduce data loss situations

With JobR mining your backup data for trends, common issues can be fixed before they reoccur.

Remediate job failures without delays

JobR provides job failure context so your teams can remediate the problem without delays.

Save personnel resources

JobR collects business context behind each failure so your team can focus on remediation.

Increased productivity

With rules JobR can automate activities freeing up your personnel to complete higher-value tasks.

Gain context & visibility of job failures tickets

No need to log into multiple consoles or dashboards as JobR gives you a complete view with business context.

Proactive job failure monitoring

JobR mines all your backup data for events and trends so failures can be remediated without delays.
Job failure remediation made easy.

Empower your Admins.
All failures in one place
JobR Workspace shows all job failures in one place with business context. This complete view means there is no need to login to multiple vendors or dashboards to search for failures.
Automated actions/rules
JobR uses actions and rules to automate tasks, fixes and functions.
Built-in actions:
Ping Backup Target

– sends a ping to the client machine

Traceroute backup target

– does a tracert to the client machine

Test Backup Server Connectivity

– user when creating a data source

Restart Job

– restarts a failed job

Ignore Error

– sets the status of a job failure to ignored

Create Incident

– a sample action on how to create an incident
Let's talk
Chat with one of our technical assistants to see how JobR can benefit your business
Biomni is built on trust
We have over 20 years experience within the digital self-service market. We have built success across a range of industries with customers all over the world.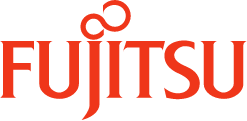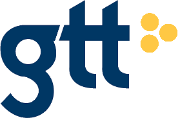 Read more about Biomni
Ask Tenjin
×
Welcome
See how Tenjin can improve the flow of information in your business