Want to see how Tenjin can empower your employees? Let's talk! Book a time that suits you
BOOK YOUR SLOT
About

Biomni

A constant desire to exceed our customers' objectives is at the heart of everything Biomni do. Through collaboration and shared vision, Biomni has developed skills and resources to ensure that we partner with organisations that benefit the business consumer. These may be technology-led relationships, implementation partners or global sales channels where the whole is greater than the sum of the parts.

Angus Gregory, CEO
Our
background
We founded Biomni in 1999 to enable on-line procurement of IT goods for SPs and Enterprise. Since then we've gone from strength to strength, staying true to what we believe in and investing in our staff and our own IP.
Our latest venture, Tenjin has been designed to create virtual assistants for the business consumer.
2003
Reacted to customers' shift towards request of IT services and need for compliance
2007
Achieved ITIL V3 accreditation as an advanced Service Catalog alternative to ITSM vendors
2011
Customer demand for XaaS navigates us outside of ITSM, established OEM partnerships to enhance other vendor solutions
Our 
recipe for success:
We follow this simple but effective approach to our work. 
Experienced

Over 20 years and 1,000 deployments across the globe

Agile

Our software development, working practices and go to market strategy

Flexible

Single or Multi-tenant, on premise or cloud
Our
Customers
We are proud to work with many of the world's leading organisations, across Financial Services, Utilities, Telco & Service Provider and Government.
Born out of
Frustration
Tenjin is the Shinto deity of scholarship and learning. In Japan, school children and their parents pray to Tenjin to help them with their studies and exams.
Frustrated by the approach of generic chat bots and the inevitable conversational dead-ends. Annoyed at the inescapable reliance on help desks to aid everyday tasks, the Biomni mentors got together to design Tenjin. Our noble virtual assistants bring a human touch when it is needed.
Find out more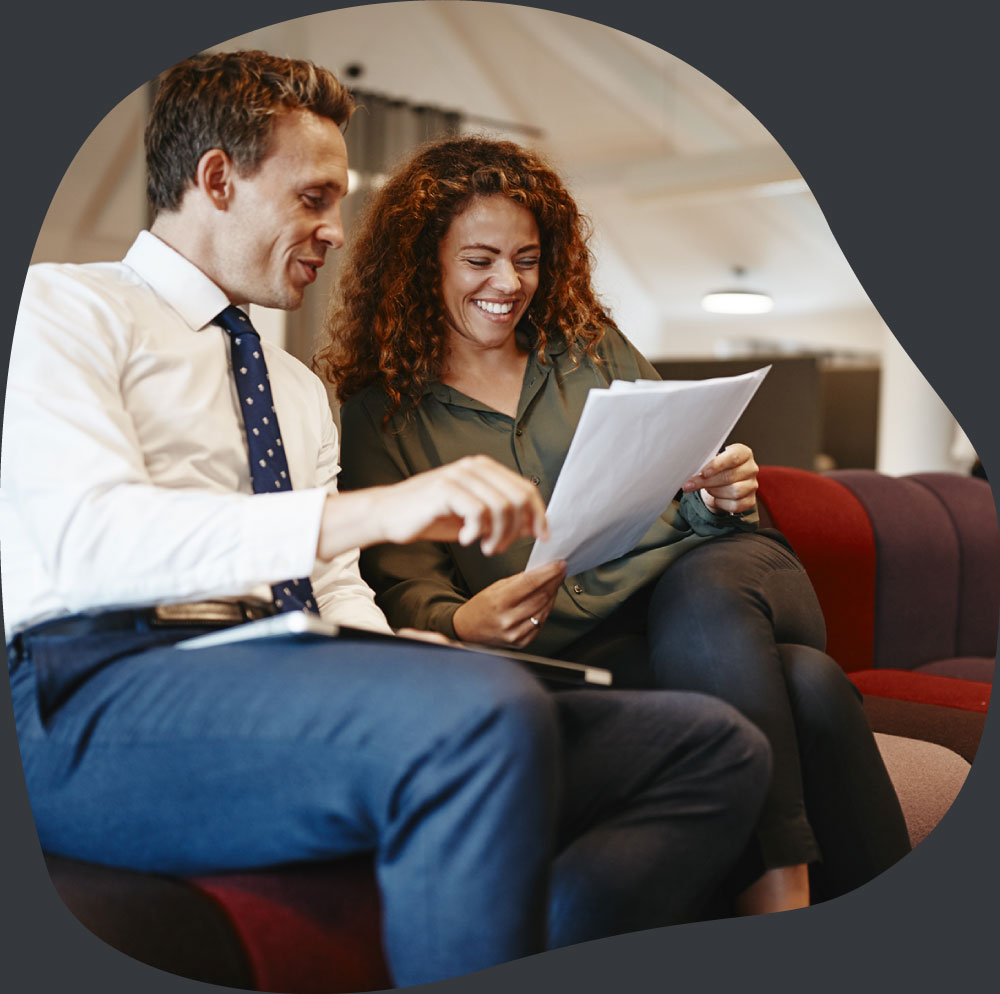 Our trusted

technology Partners

Biomni Technology partners join forces with Biomni to deliver innovative self-service and automation led solutions to our joint customers.
Biomni has advanced to a Specialist Technology Partner in the ServiceNow Partner Program. Biomni supports ServiceNow customers with Virtual Support Assistant and self-service technologies that extend their investment in the ServiceNow platform. Biomni's transition to Specialist recognizes achievements in the ServiceNow partner assessment methodology, which identifies the activities, accomplishments, and commitments that demonstrate Biomni's level of ServiceNow investment and go-to-market maturity.
Since 1999 Biomni has been setting the standards of IT Self-service, helping leading Enterprises, Service Providers and Global Systems Integrators to establish the highest standards of customer/employee experience whilst streamlining processes through integrated automation. Our solution, Tenjin, helps our customers to deflect tickets, improves information flow and delivers a better customer experience. Tenjin links employees with the knowledge and services they need, positively affects employee productivity, and empowers them, no matter where they physically work.
ServiceNow, the ServiceNow logo, Now, Now Platform, and other ServiceNow marks are trademarks and/or registered trademarks of ServiceNow, Inc. in the United States and/or other countries.
Biomni are a Veritas Technology Partner at the Professional tier, meaning that we can build test and support solutions that interoperate with Veritas Technologies solution stack(s).
Biomni continues to be a committed development partner of Microsoft and builds software on platforms including the .Net framework and the Azure cloud. Our latest products are deployed on an Azure serverless architecture and take advantage of the rapidly evolving Azure Cognitive Services.
As a member of the Amazon Web Service (AWS) Solution Providers Program, Biomni provide an integrated Cloud Service Catalog solution for the publication, request and automated delivery of AWS residing applications and infrastructure.  AWS provides a highly reliable, scalable, low-cost infrastructure platform in the cloud that powers hundreds of thousands of businesses in 190 countries around the world.  By developing a relationship with AWS, Biomni provide Front Office customers automated cloud provisioning with significantly reduced delivery times from a single intuitive Cloud Service Catalog.
Biomni are a VMware Technology Alliance Partner (TAP), gaining Elite status. As such, we collaborate with VMware to deliver innovative solutions for virtualization and cloud computing. The diversity and depth of the TAP ecosystem provides customers with the flexibility to choose a partner with the right expertise to satisfy their unique needs.
"We welcome Biomni to the Advanced tier of the VMware TAP program," said Kristen Edwards, director, Technology Alliance Partner Program, VMware. "VMware and our Advanced partners are driving the convergence of cloud infrastructure and virtualization for our customers, enabling greater efficiencies and reliability. Through the TAP program, companies like Biomni can extend the benefits of VMware cloud infrastructure to fuel digital transformation within customer environments."
Blue Prism Cloud delivers an artificial intelligence (AI) driven intelligent automation platform that enables organisations to accelerate their digital transformation journey by swiftly extending the benefits of automation across the enterprise. Our award-winning Software as a Service (SaaS) platform simplifies scaling, giving companies access to a pool of cloud based intelligent digital workers that can perform the repetitive, time-intensive tasks that slow people down. By integrating this digital workforce with their human teams, companies can intensify their focus on growth and achieve a step change in efficiency.
Drop us a message

and we will get back to you ASAP
Or grab a time slot.

See how Tenjin can improve your workflows
London H.Q

Biomni Ltd,
Aldwych House 71-91
Aldwych,
London,
WC2B 4HN.
Tel: +44 (0)20 7557 4200
Email: info@biomni.com

USA Office

2400 E. Katella Ave,
Suite 800,
Anaheim,
CA,
92806
Tel: +1 949 207 3260
Email: info@biomni.com
Follow Us
Ask Tenjin
×
Welcome
See how Tenjin can improve the flow of information in your business