Want to see how Tenjin can empower your employees? Let's talk! Book a time that suits you
BOOK YOUR SLOT
Listen to the
Forrester Employee Experience

Webinar

Find out how to make your business knowledge work harder and reach your employee experience (EX) potential in this collaborative webinar. Whilst outlining the best tools and methods for successful EX, it also explains how using Tenjin can help you reach these EX goals.
Tenjin provides simple and convenient access to resources your employees may need by amalgamating knowledge from all departments. The easy-to-navigate platform helps employees avoid burnout whilst feeling empowered to work from anywhere.
Read the full
Forrester report
At the end of the webinar, you'll be able to access the full Forrester report, 'Understand The Differences Between EX and CX'. The report goes into further detail on how to reach your employee experience potential, using contextual studies and research carried out by Forrester themselves.
Our speakers: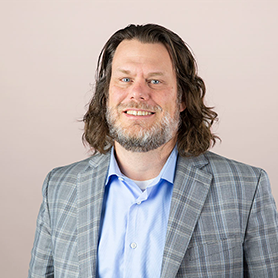 David Johnson
Principal Analyst, Forrester Research
David is responsible for employee experience (EX) and workforce productivity and is the lead author of Forrester's EX Index research.
Angus Gregory
CEO, Biomni
With over 20 years of heritage within employee focused solutions, Angus brings practice insight into building and delivering EX into your business.
BENEFITS OF POSITIVE EMPLOYEE EXPERIENCE
Improve
your customer experience
Increase
your employee engagement rate
Heighten
your employee retention
Tenjin's knowledge for
financial services

is…
Always
Up-to-date
Empowering
For employees
Relevant in its
business context
One of the greatest challenges the Financial Services industry face is information overload. Link employees with knowledge and services through intelligent automation to dramatically increase engagement and efficiency.

Harness the power of your business knowledge with Tenjin.
1 simple change.

1,000s of positive outcomes.
More than
a chatbot
Prevent a fragmented and uncoordinated chatbot sprawl with our highly capable virtual assistants
We're experts
We have developed innovative solutions for over 20 years. Tenjin has been designed to create virtual assistants for business consumers
Low-Code Approach
Tenjin is simple to adopt and virtual assistants quick to deploy. Watch our demo videos here
See which version of Tenjin is right for your business
Ask Tenjin
×
Welcome
See how Tenjin can improve the flow of information in your business