Want to see how Tenjin can empower your employees? Let's talk! Book a time that suits you
BOOK YOUR SLOT
Extend your Managed Services offering with Virtual Support Assistants
Not all Managed Service Providers are the same. Deliver the innovation your customers want AND save costs with Tenjin.
Bring knowledge, services and automation together to enable self-service and business growth for your customers.
Managed Service Provider?

Partner with us
The end user should be no more than a couple of clicks from resolution when things aren't working as expected. Tenjin is your multi-experience self-service gateway for customer resolutions.
Partner with us to accelerate ServiceDesk ticket deflection and deliver a better customer experience.
Features
NLU Modelling

Create NLU models that enable continual improvement of knowledge.

Analytics highlights areas where non-technical admins can assist Machine Learning.

Automation

Use existing ITSM, RPA and Automation workflows in Tenjin and extend them to end-users for self-service.

Knowledge Management

Federate multiple knowledge feeds to present a single knowledge source for self-help to end-users.

Tenjin ensures the most appropriate answers to your customers' questions.

Decoupled Architecture

Plug and play integration with ITSM and other platforms; One solution, any integration.

Adopt your customers' existing technologies and then migrate to your own tools, without compromising on customer experience.

ITSM

Create, view and update tickets with any ITSM ServiceDesk.

Integrate with Catalog items and utilise existing automation workflows (e.g. ServiceNow Record Producers).

Live Agent handoff

Seamless transfer from Virtual Assistant to Live Agent so your customers always reach a resolution.

Eliminating conversational dead-ends and maintaining high service levels.
Outcomes
Deflect ServiceDesk Tickets
Automate repeatable interactions and tasks. Free your finite human resources to focus on other higher-value tasks.
Solving Integration Challenges
Tenjin can integrate with any ITSM, automation or RPA platform with pre-built connectors.
Productivity Boosting
Libraries of knowledge, workflows and processes are built, unique to your organisation.
Automate Repeatable Interactions and Tasks
Delivering a unified self-service platform across devices and apps.
It's totally white-labelled –

Tenjin handles it all, freeing your agents to focus on higher-value tasks. Let's talk
Be the innovation provider
Simplify your customer interactions and unleash their maximum productivity; that's providing a service that your customers' want
Tenjin integrates
Tenjin provides easy integration across all your customers' systems
Sell it as yours
Tenjin is white labelled so you can position yourself as the knowledge saviour
Build trust
Become your customers' go‑to business knowledge advisor and increase profits
What to expect from Biomni
Here to help you sell
We'll help you position and pitch Tenjin
Become the expert
We're here to enhance your Tenjin technical knowledge
Always ready to support you
We'll help with complicated customer queries
SEE ALL OUR RESOURCES
Our customers
For over 20 years we have partnered with many of the world's leading organisations, across Financial Services, Utilities, Telco & Service Provider and Government.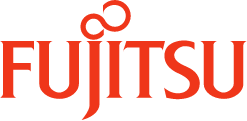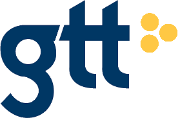 LEARN MORE ABOUT US
Tenjin is an easy-to-use,
cost-effective win
Improve your employee engagement and productivity today
Understand Tenjin
See how it harnesses the power of business knowledge to empower employees and help reduce operational costs.
Try for free
Try Tenjin today
Our simple three-step process will get you up and running with Tenjin in minutes. Your 30-free day trial awaits!
Let's talk
Financial Services
We have many years experience in this sector and know that Tenjin is the go-to solution to help reduce information overload.
Find out more
Watch our demo videos to see Tenjin in action
Ask Tenjin
×
Welcome
See how Tenjin can improve the flow of information in your business