Want to see how Tenjin can empower your employees? Let's talk! Book a time that suits you
BOOK YOUR SLOT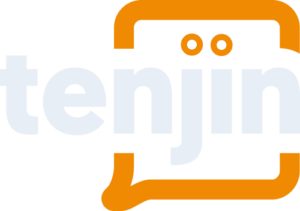 Expand your communication with
Tenjin MSP
In a challenging economic market customer loyalty has never been more important. Tenjin MSP looks to help your customers reach their goals quickly and more effectively. Tenjin MSP helps you beat the competition and prove your customers investment is worthwhile.
See how Tenjin MSP can help you to help your customers and stay relevant during a period of downturn.
Help customers reach their business potential

with Tenjin MSP
Virtual Assistants are perfectly suited for remote working

Increase customer loyalty and investment

White-labelling helps to increase engagement and loyalty

Provide integrated self-service with the likes of webchats and Teams
Key challenges
Today's digital workplace spans buildings, cultures, demographics and now employees' homes

Attitudes and appetites for IT self-service vary greatly meaning that no single tactic is guaranteed to be successful

Service Providers must deliver a 'pick and mix' approach allowing customers to access business information and services, in a way that works for them
Gartner research shows…
The average organisation
spends 27%

of its IT budget on outsourcing
IT spending

is predicted to

fall in 2020 by 7%
Self-service has become a way of life. From supermarket checkouts, car subscription services to the way we order our morning coffee; it's all about information when we want it. So why should it be any different in the workplace?
Today's digital workplace is full of business consumers who expect the same level of self-service in their work-lives but are struggling to find resources that work for them. Tenjin MSP can help Service Providers like you meet these needs.
Built to handle AI-driven natural-language processing interactions, Tenjin MSP streamlines access to common business services like knowledge, resetting passwords and escalating support requests. Tenjin MSP extends this usability to traditional web-portal experiences for more in-depth interactions, so every business consumer is supported.
Tenjin MSP is built upon over 20 years of IT self-service heritage, across a multitude of user touchpoints and experiences so your customers will always have the power of your information in their hands.
Tenjin MSP can help you implement consumer-like self-service for your customers
NEXT GENERATION SERVICE CATALOGUE
Implement governance, standards and auditability to your service delivery

RIGHT CONTENT TO THE RIGHT AUDIENCE
Target specific persona/roles and deliver the right content to the right audience, across multiple access channels and touchpoints

INTEGRATE AND AUTOMATE
Integrate your ITSM, Cloud, and any other system, with ease and design powerful business process workflows to automate service delivery of business services
FEDERATE & AGGREGATE
Build modular, customer-orientated, bite-sized chunks of knowledge from multiple, disparate sources

BUILD FORMS THAT CAPTURE WHAT YOU NEED TO
Easily design forms for specific uses, capture the correct information and gain approvals

IMPROVE PRODUCTIVITY AND EFFICIENCY
Faster and easier access to IT services drives up productivity, improves efficiency and removes bottlenecks
Tenjin Advanced, an evolution of Front Office, is in a unique place to help you solve this challenge.
Engage your customers


and increase productivity today! Find Out More
Ask Tenjin
×
Welcome
See how Tenjin can improve the flow of information in your business