Want to see how Tenjin can empower your employees? Let's talk! Book a time that suits you
BOOK YOUR SLOT
Tenjin helps engage employees in the
financial services

industry
Make your business knowledge work harder
Information overload is one of the greatest challenges Financial Service employees face. Link them to knowledge, services, and automation to dramatically increase engagement. Harness the power of your business knowledge with Tenjin.
Improve your employee engagement and productivity today
Business knowledge risks being lost
While in the office, employees share their knowledge freely with co-workers to the benefit of themselves and the wider business. But as "Anywhere Working" becomes the norm, we risk losing the opportunity to make these personal interactions. As a result, questions remain unanswered, internal processes forgotten and vital business knowledge is lost.
Build a multi-disciplinary team of knowledge sharers
Employee engagement solution Tenjin, restores knowledge sharing by linking employees with services and automation. We dramatically increase employee experience and engagement by incentivising them to add their knowledge to the company "knowledge bank".
Tenjin's knowledge for
financial services

is…
Always
Up-to-date
Empowering
For employees
Relevant in its
business context
Build a multi-disciplinary team of knowledge sharers
Improving the flow of information within the business positively affects employee productivity and empowerment wherever they work.
Gartner Research shows the average cost of resolution to an IT Support Desk is $20*. We have helped our customers eliminate this completely.
*Source: Gartner "How to scale remote-worker services and support through ITSM" June 2020, by Steve White (Analyst)
Try Tenjin for yourself
Try for Free
Integrate all knowledge from multiple systems into one knowledge base
Easy for non-technical employees to set up and use
Multi-Language for global enterprise deployment
Self-healing functionality to ensure knowledge bases are safe
Our customers
We are proud to work with many of the world's leading organisations, across Financial Services, Utilities, Telco & Service Provider and Government.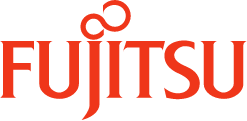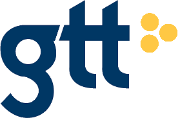 LEARN MORE ABOUT US
Where do you go from here?
Need to know more? Ask Tenjin for yourself or discover what makes Biomni special
Try Tenjin today
Book a live demonstration with one of our experts or try Tenjin for yourself today!
Try for free
Understand Tenjin
Get an in-depth understanding of all Tenjin has to offer. See how it harnesses the power of your business knowledge to empower employees and help reduce operational costs.
Find out more
Partner with us
Are you an MSP? Partner with us and we'll help you implement consumer-like self-service for your customers.
Let's talk
Watch our demo videos to see Tenjin in action
Ask Tenjin
×
Welcome
See how Tenjin can improve the flow of information in your business